About ME
Supporting others in making their goals, dreams and wishes a reality
Lynn U. Stewart, MCC is a Master certified coach, trainer, mentor and the Global Licensing Director of MMS Institute, LCC., an ICF accredited Coach Training school. She not only leads trainings of highly capable team players, but also develops constituencies in other regions, states, and countries.
Lynn is a corporate account executive, a master certified executive life coach, a group facilitator, and a workshop leader.
Her corporate specialty is Employee Owned Change® program designed for businesses who want a bottom-up approach that guarantees 'buy-in' at all levels of the organization.
Her passion for personal growth manifests in The Inner Negotiation Workshop, a personal development workshop, which she facilitates both in the US, The Netherlands and other countries. The same goes for the ICF- MMS Coach's Training, currently in The Netherlands, Thailand and Dubai.
Presently Director of the International Division, Lynn U. Stewart spends her time managing MMS international relations, currently from Amsterdam base.
She has co-authored Transformational Life coaching – a textbook written for the MMS World wide Institute for the MMS Coach Training Course together with her business partner and sister Dr. Cherie Carter-Scott, MCC.
Lynn and Cherie wrote and produced a Musical based on the Inner Negotiation Workshop called: The Workshop, a dress rehearsal for life which will premier in Bangkok, Thailand in May 2019. Together with Michael Pomije, PCC they are the Executive Producers of the Coaching Documentary: LEAP. Previously Lynn U. Stewart worked in public relations, interior design, and in elementary education.
In her spare time, Lynn enjoys painting, ballroom dancing, and exploring the world.
Lynn's back story
Who she is and why she is a coach
 I've been coaching for 45 years with the MMS Worldwide Institute. Coaching is my passion. I delight in helping people making their wishes, dreams and goals become reality. If you want to make your dreams come true and believe you have your own answers inside, please contact me for a complimentary zero session.
Change Management

Transformational Change in Organisations

Teaching the ICF MMS Coach Training

Executive Coaching
Transformational Coaching

Empowerment

Building a Coaching Community

Client Acquisition and Conversion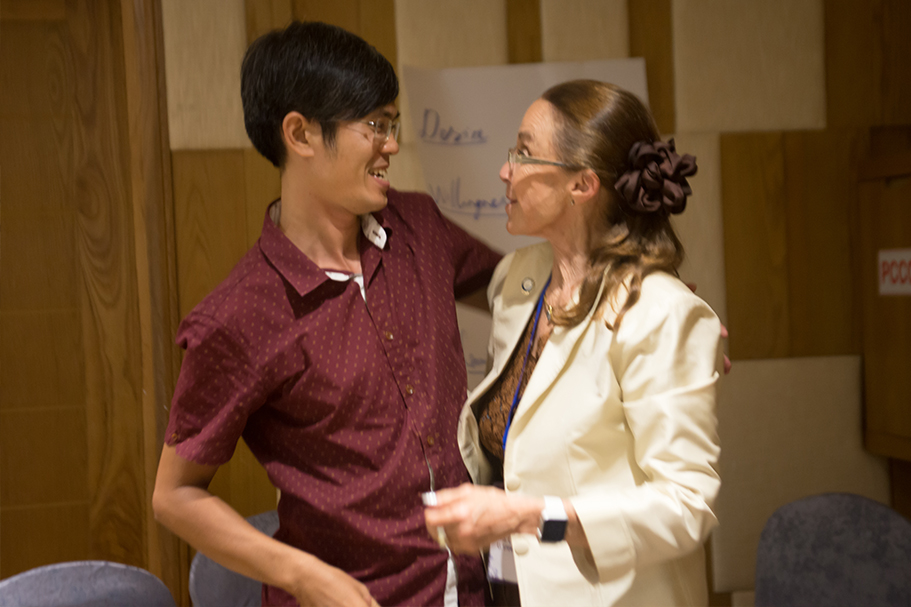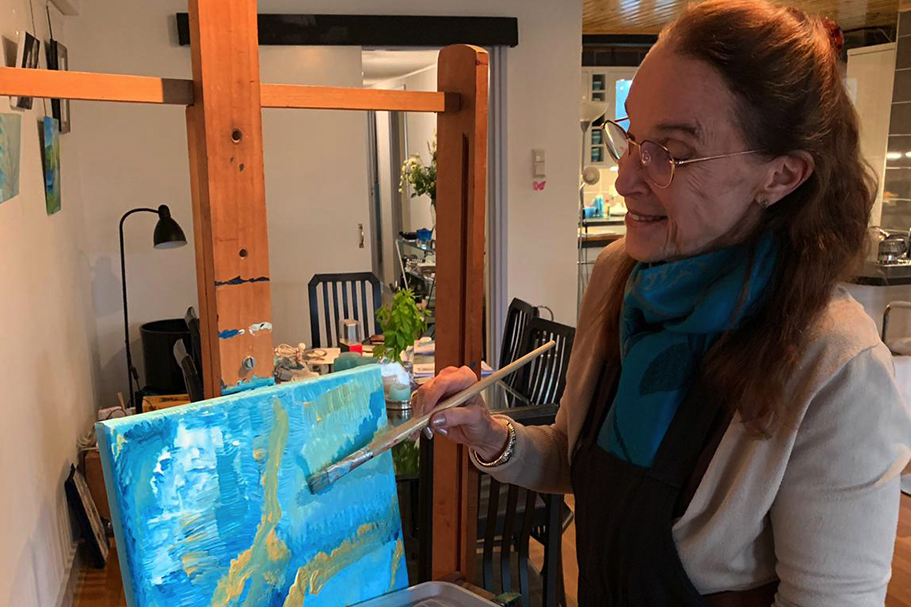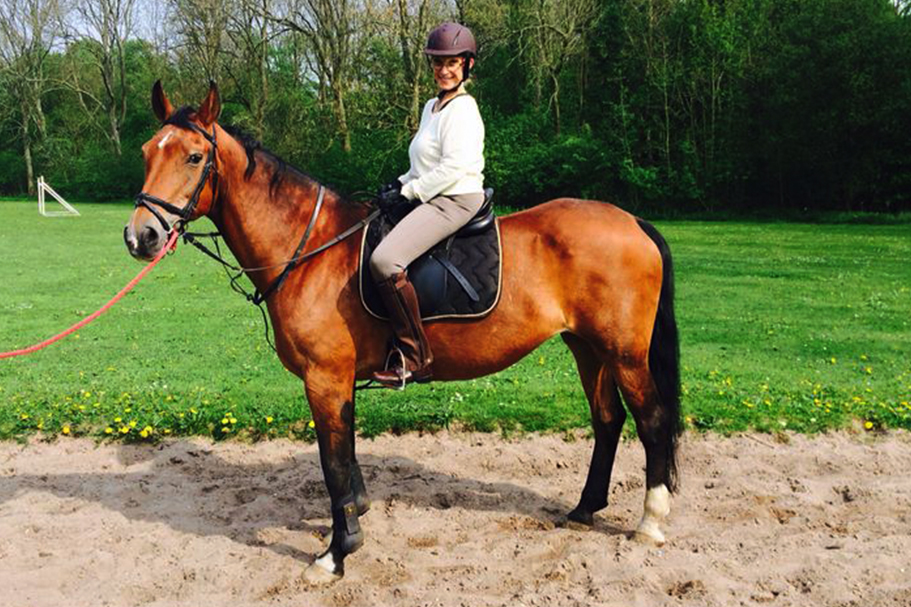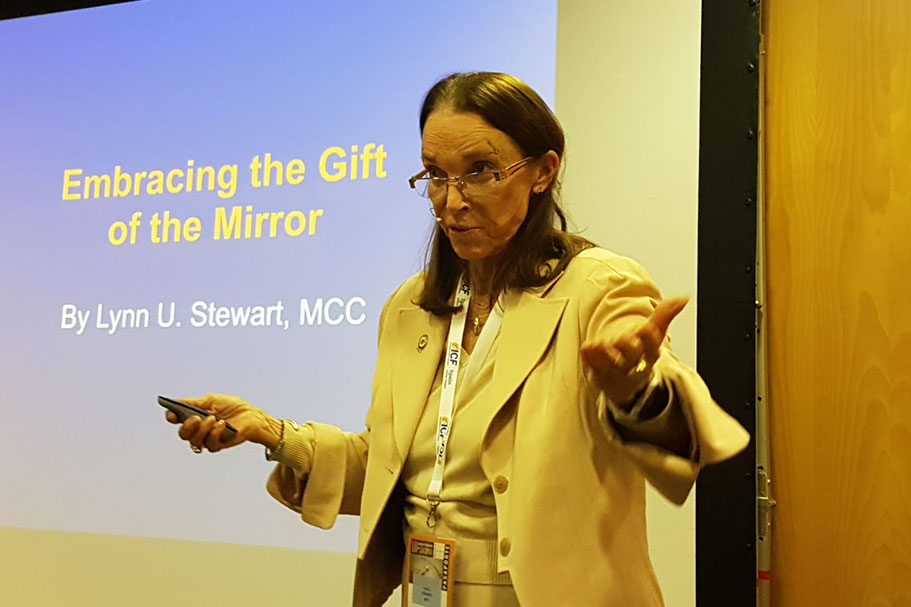 Take the next step towards your personal and professional greatness!